Brain is one of the most important organ system of human body and the most necessary to life, Also the most worried by humankind. The brain suffers from many different disorders that can be classified into three broad groupings: traumatic events (stroke, traumatic brain injury, and global ischemia), degenerative diseases (dementia, Alzheimer's and Parkinson's), and psychiatric disorders (depression, anxiety, post traumatic stress disorder). Photobiomodulation (PBM) describes the use of red or near-infrared light to stimulate, heal, regenerate, and protect brain tissue that has either been injured, is degenerating, or else is at risk of dying.
There are many researches proved that PBM helmet can address different kinds of brain disorders.
Due to the benefit and promising market for the PBM helmet, There are several models PBM helmet in the market, how to select one powerful helmet become quite significant. Here we would love to introduce Suyzeko helmet, which is the high cost effective in the market. It is made of 256pcs 60mW 810nm infrared leds, total output 15W, equipped with touch screen controller, which could adjust the time from 1-30 minutes,pulse frequency from 1-20000Hz and power level 25%/50%/75%/100%.
Below is the picture and specification for the Suyzeko Photobiomodulation helmet.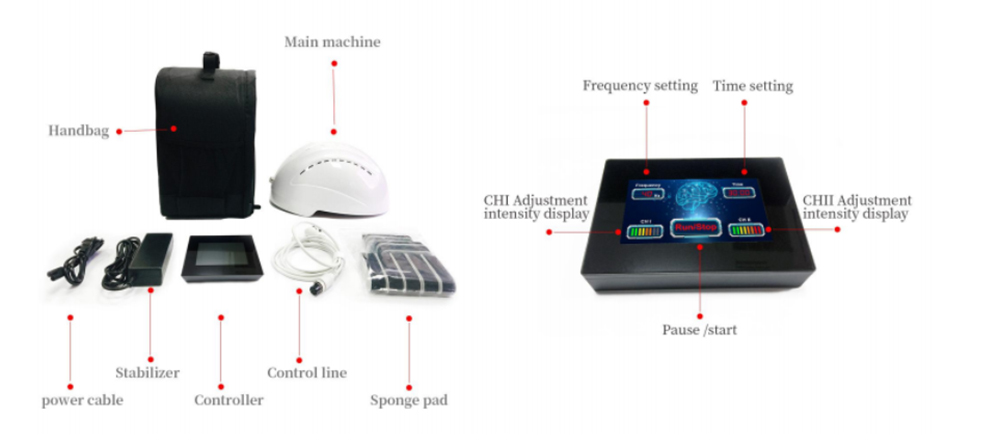 | | |
| --- | --- |
| Name | Brain Photobiomodulation Helmet |
| Model | GY-PDT1 |
| LED Wavelength | 810 nm |
| Led Quantity | 256pcs |
| Power(total helmet) | 15 W |
| Power(one LED) | 60 mW |
| Power | 24 mW/cm2 |
| Certificate | CE, FDA |
| OEM | Support |
| Color | White/Black |
| Option Time | 1-30 minutes |
How doest the Suyzeko Helmet works ?
It applies infrared led lights extend through skull, penetrate deep into brain tissue, increase ATP production and blood oxygen to the brain tissue,boost the brain activities, improve memory and enhance cognition.
The magic treatment effect lies in the Cytochrome C oxidase , short of CCO. It is a specific structure in mitochondria that act as a photon receptor and thus plays the PBM effect. PBM prevents respiratory inhibition (and correspondingly reduces energy storage) in stress cells by isolating nitric oxide (NO) and reversing the shift of oxygen in cytochrome C oxidase. The binding of nitric oxide (NO) to copper (or heme) centers in the mitochondrial cytochrome C oxidase (CCO) inhibits cell respiration. But cytochrome C oxidase, which absorbs red or near-infrared (NIR) light, dissociates nitric oxide, restoring oxygen, increasing cellular respiration, and forming adenosine triphosphate (ATP). This triggers a cascade of intracellular reactions involving nitric oxide, reactive oxygen species (ROS), and cyclic adenosine phosphate (cAMP) that produce beneficial effects of PBM. In addition, This triggers transcription factors that alter gene expression levels, activate signaling pathways and transcription factors that cause changes in protein expression.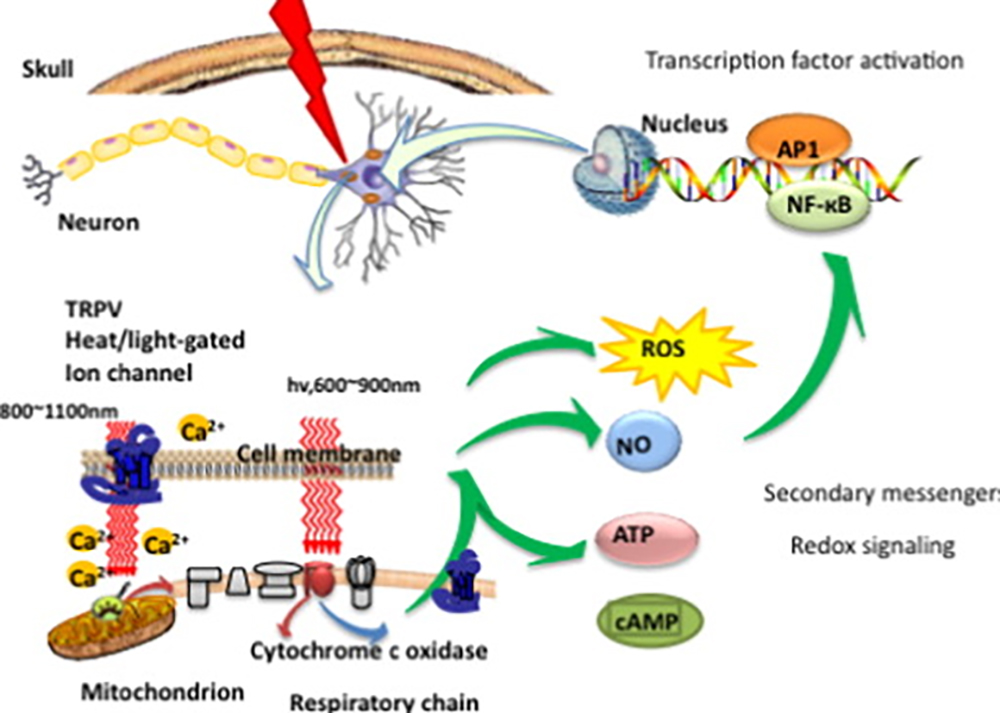 Suyzeko helmet have been exported to more than 100 countries, and have got ton of positive feedback from the end users who suffered from different kinds and different degree of brain disorders. Let us check below what the users say about the Suyzeko helmet.



Feedback for Parkinson's diseases
There is one client from UK also named David who suffers from Parkinson's disease, he begun to test Suyzeko helmet with an acupuncturist & Reiki master, who will monitor & measure his progress from November 7th 2021, based on 20 yardsticks. After one month using, there are early signs of improvement with the use of knife & fork; after two months using, 5% -10% improvement; and make steady improvement for the continue use of the helmet.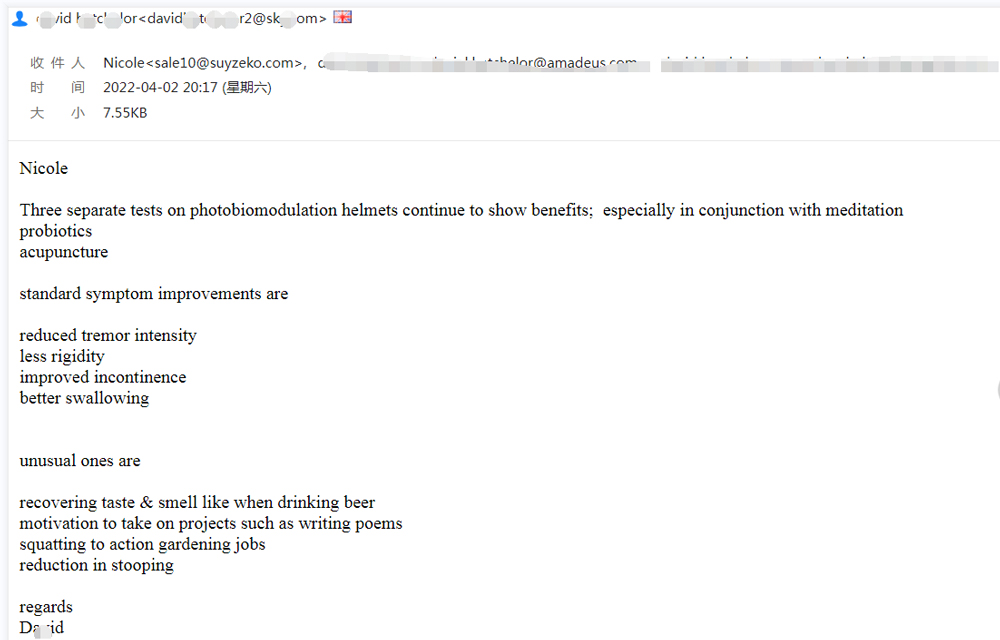 Traumatic Brain Injury ( TBI)
The feedback and pictures were provided by Muhamad Danial from Singapore who bought PBM helmet to his young brother. Unfortunately, Danial's young brother, born in 1993, suffered a motorbike accident in 2018, and then experienced 5 brain surgery. Once was hospitalized in Tan Tock Seng Rehab for 6 months and then transferred to Thye Hua Kwan Rehab. He was diagnosticed with Traumatic intracranial subarachnoid Haemorrhage (SAH) and Hydrocephalus and with minimally conscious. Missing charm smile on his young brother's face, Danial and his whole family do not give up any opportunity and did their best and tried every possible means to sort out any possible treatment method to help his young brother. He tried Vielight before, but not much response, whereas his strong desire to help his young brother to get rids of the trouble drove him not to give up any hope regardless how thin it is. In 2020 Nov., Daniel found Suyzeko in Goggle and bought Suyzeko helmet, and it only took 3-4 days for Daniel to receive the helmet. After 2-3 days treatment ,Improvement was observed in his young brother who stays awake longer and much more alert than before using.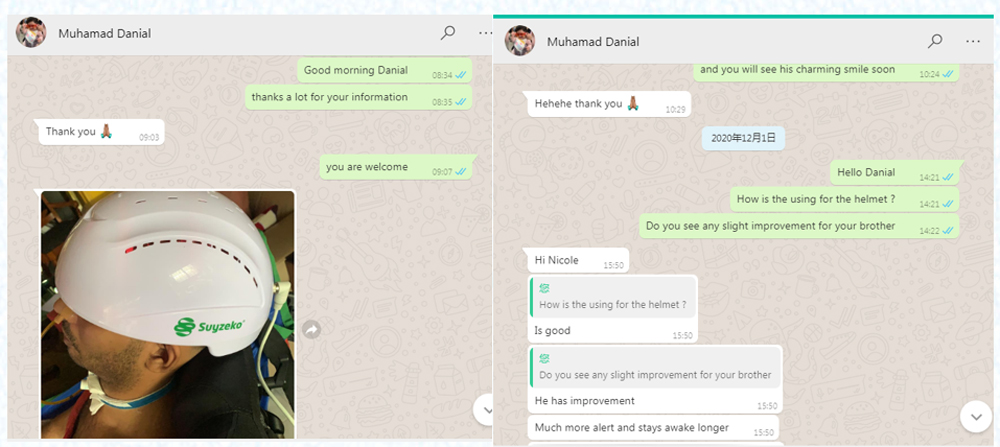 There is one Nigeria client who test Suyzeko helmet. Every time after he use it, he will feel strong and confidence and full of vitality.
Also, he get quite very good feedback for the treatment of autism.After using, the autism child is beginning to talk small talk.
Tony is a doctor who specialized in the prevention and treatment of brain diseases. The patients suffered from Brain tumor indicated stable condition, no growth after using the helmet. What a miracle.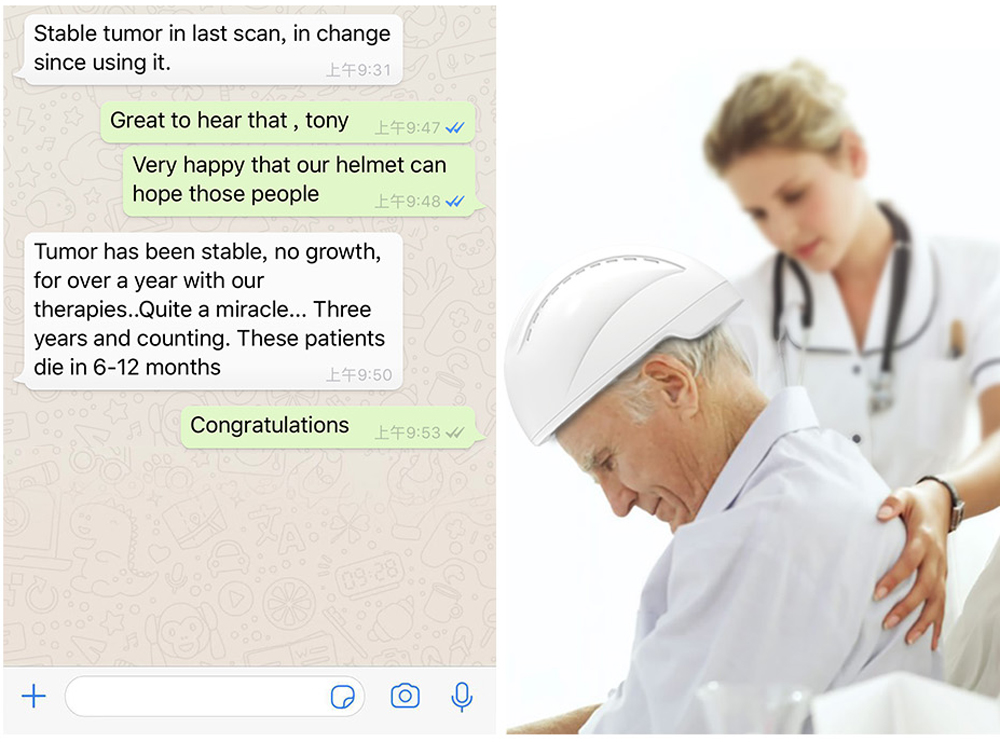 Feedback for headache relief
One of Tony's patient Subrata who had a headache, the pain have been reduced significantly after using the helmet for just 6 minutes.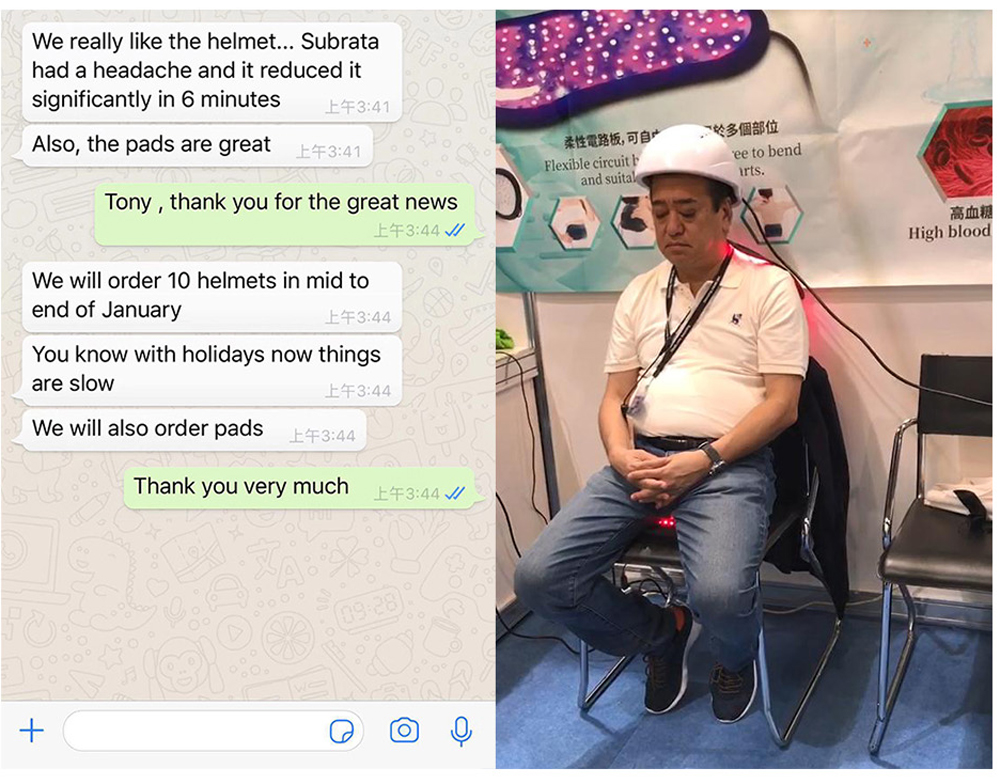 Feedback for memory improvement
Michael had tested three people for two weeks, result showed that all of them have experienced much better memory.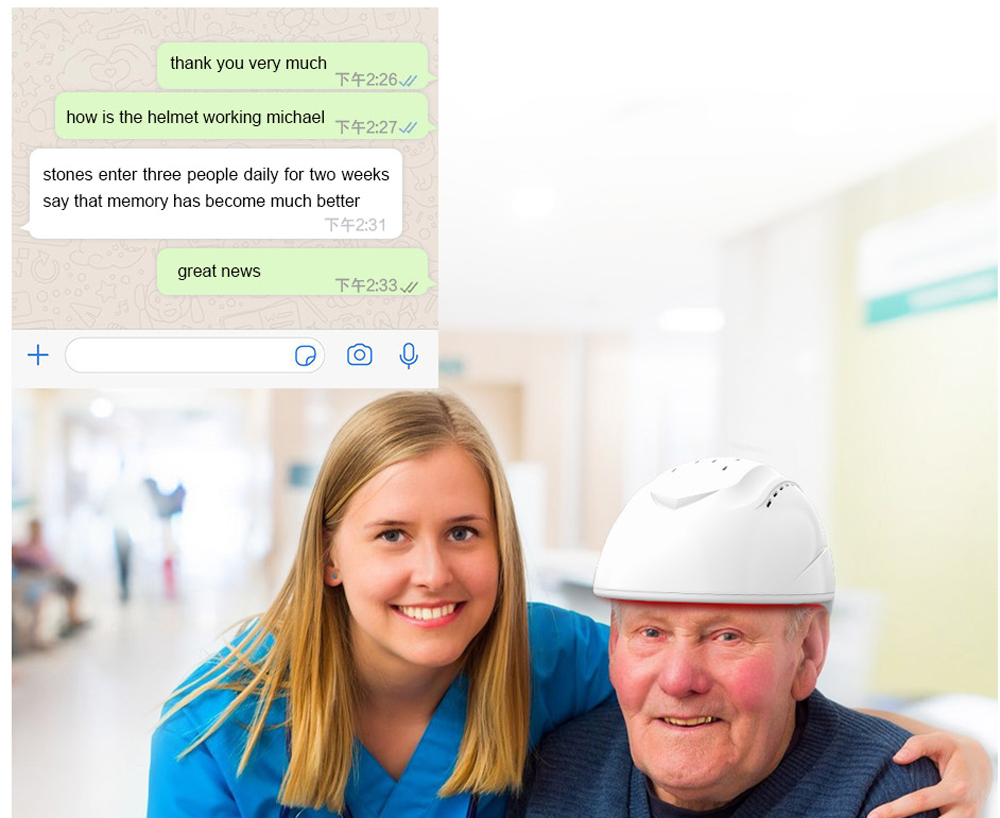 Use the helmet for 15 minutes before meditation, it helps improve self-control and concentration ability, restrain impulse and self-awareness.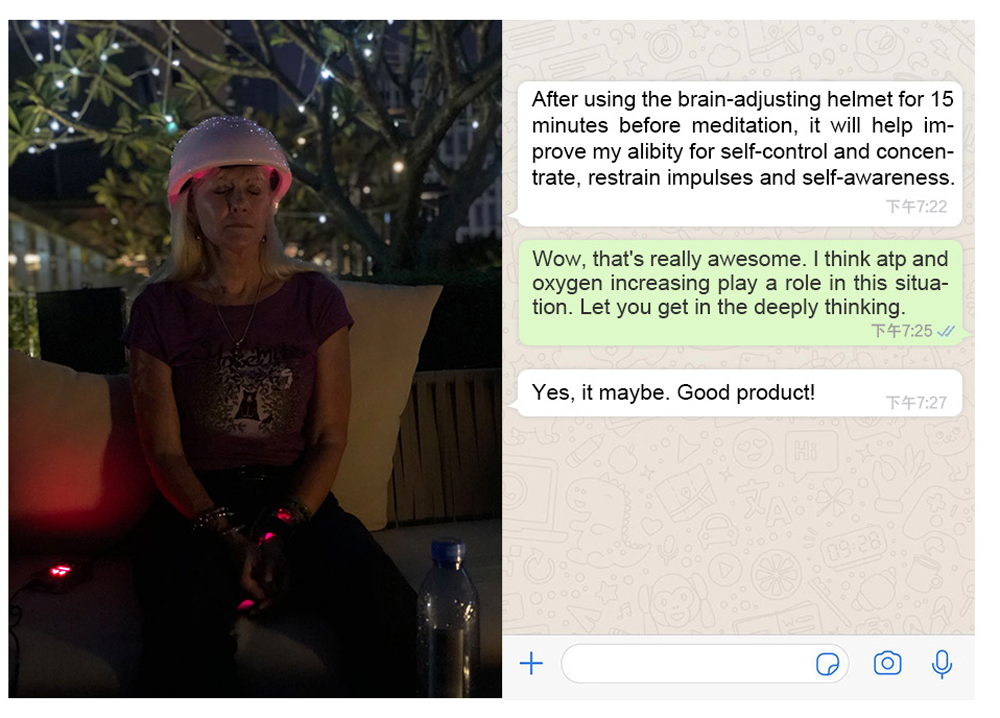 Steve from UK suffered from mental health and want to take a good alternative for medication.
He noticed his cognitive function has been enhanced by using 40Hz, and felt really relaxed by using 15Hz.
Steve knows how to make full use of the helmet by using different pulse frequency to achieve different kinds of purposes.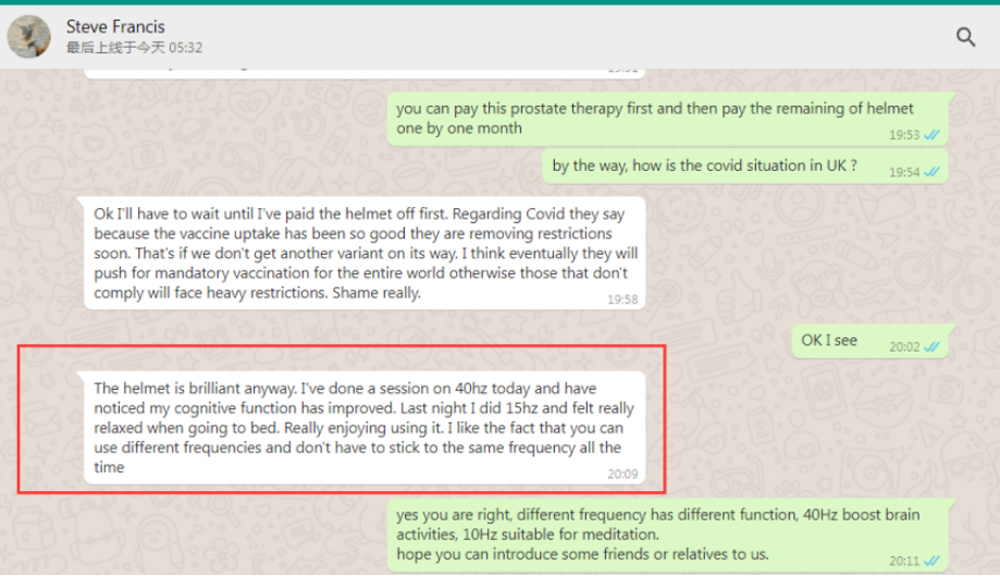 Different pulse frequency For Different Brain Disorders
Different pulse frequency for different kinds of brain disorders. Below is the recommended frequency to be used for different brain disorders.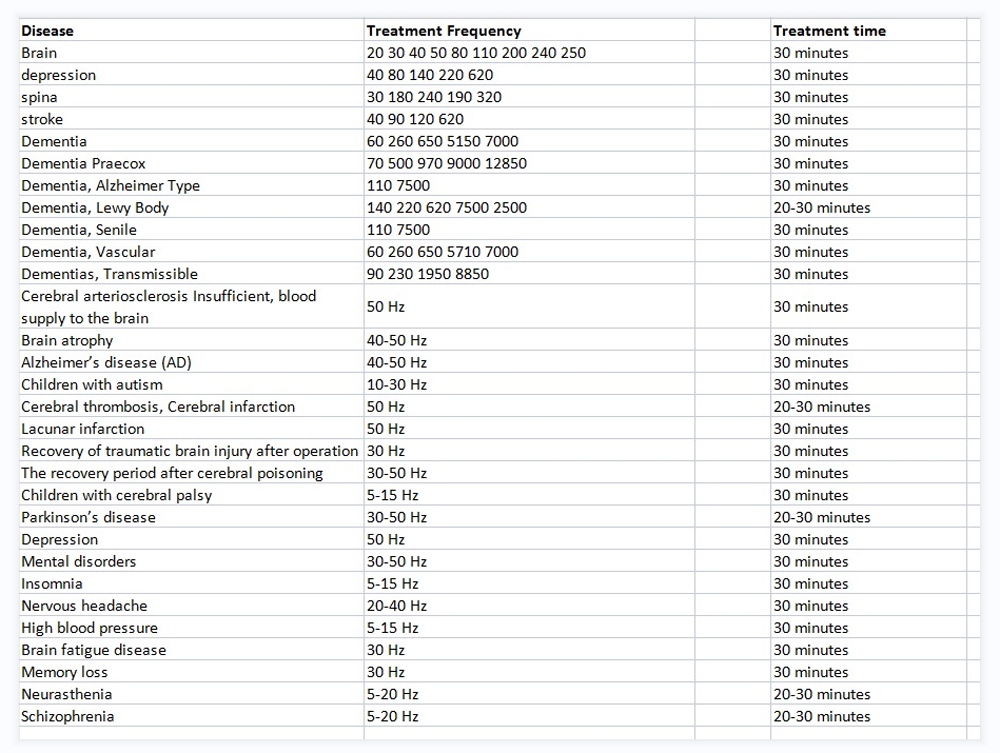 From what have elaborated above, we can see the benefit and promising market for the PBM helmet. No matter you are the end user, clinics doctors, distributors, Suyzeko PBM helmet is definitely your smartest choice and worth your money to pay or do investment.
Established in 2012, Suyzeko is committed himself to becoming a top leader in the field of phototherapy , huge amount invested and many new patented devices have been developed, including laser watch, led therapy pad, led bed, infrared PBM helmet ect.
They use sepcial high power leds and customize their own control system, just for the sole purpose of delivering powerful effect to the end users, help the patients with brain disorders get rids of disease trouble and contribute the well-being to the society.