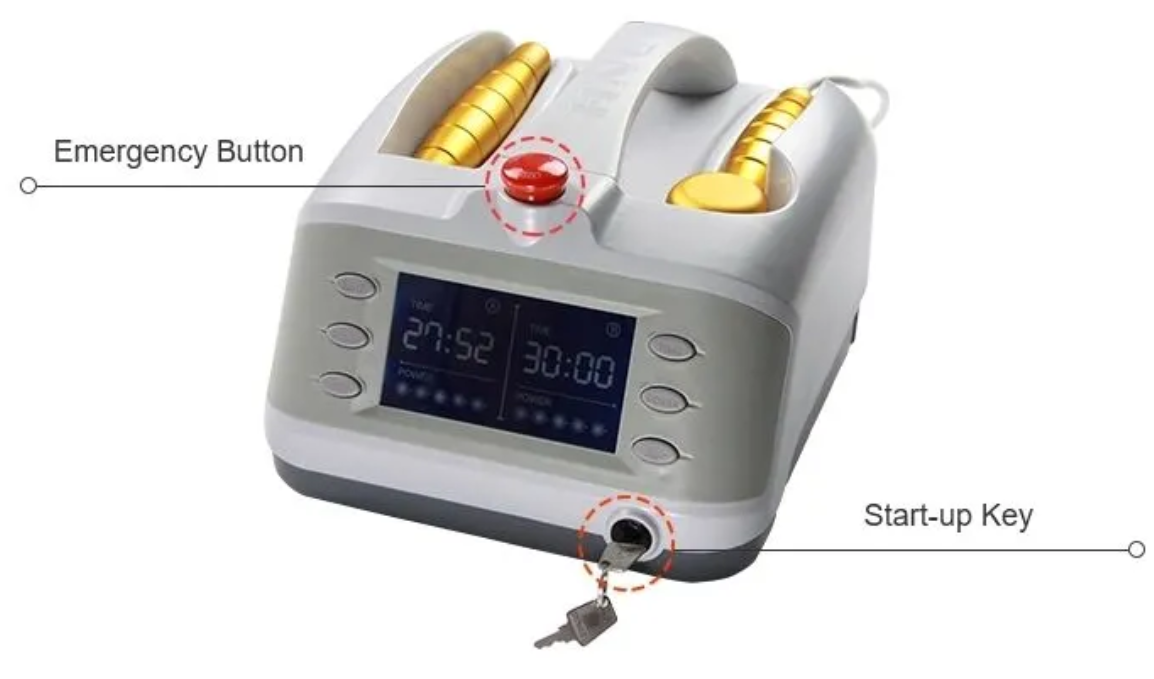 Laser classification

GaAIAs Semiconductor

Laser wavelength

808nm and 650 nm

Output power of probe A

1 laser diodes with 808nm

Output power of probe B

11 laser beams with 650nm and 4 laser beams with 808nm

Maximum power output

Probe A is 180mW and Probe B is 775mW

Time setting

10-60 minutes and 6 grades adjustable

Working temperature

-40-55°C

Relative humidity

below 80%

Atmospheric pressure

86kpa-106kpa

Dimension(cm)

product

34*24*16

package

36.2*25.4*30.2

Weight(KGS)

3.5kg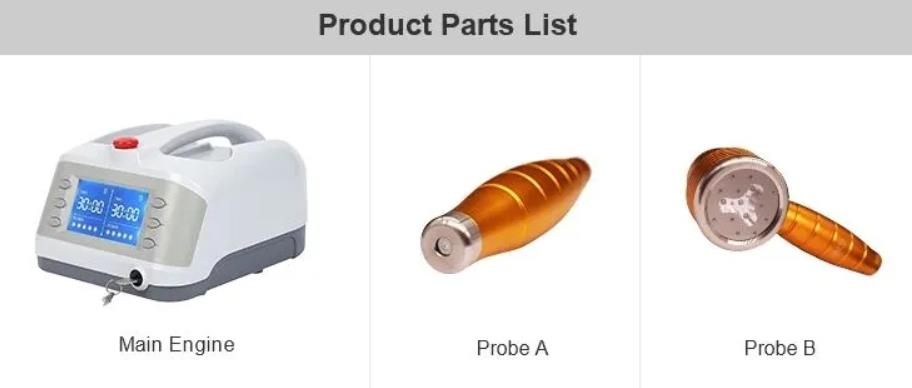 | | | |
| --- | --- | --- |
| Chronic pain like knee arthritis | | Acute pain like joint issues |
| | | Wound healing and laser acupuncture |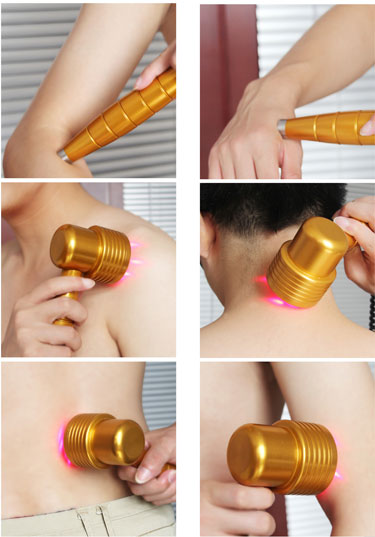 5 Characteristics
High Definition Screen
>> Say goodbye to reading troubles and improve reading clarity
Dual Metal Probes
>> Perfect combination of medical laser 808nm and home laser 650nm
Time Setting
>> Time setting of 10-60 minutes and 6 grades adjustable
Zone Control
>> Divide the panel into two parts to control probe A and probe B respectively.
Double-safety Facilities
>>Use the start-up key and emergency button for safety.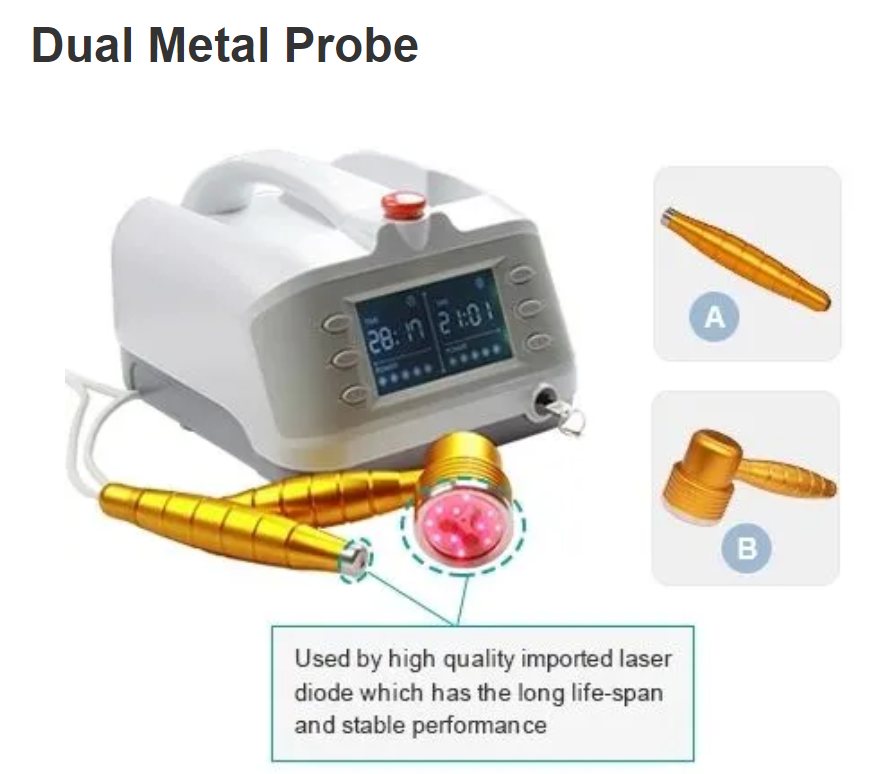 Probe A
Probe A is used as the laser acupuncture to irradiate the small area for acupoint stimulation, anti-inflammatory and reduce swelling edema.
Probe B
Probe B is used to irradiate the parts like bone joint, muscle, ligament, neck, and back for pain relief, tissue repair, and rehabilitation.
Used by a high-quality imported laser diode that has a long lifespan and stable performance. 
Low-level lasers are a group of lasers with a power of less than 500 mW and unlike high-power lasers, low-level lasers do not affect tissue temperature.
Low-level lasers produce light-dependent chemical reactions in tissues to relieve the pain. It nearly eliminates pain and inflammation, restoring normal body function without using painkillers.